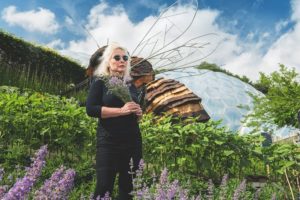 The punk rock goddess, back with a new album, is teaming up to help pollinators.
This year, Blondie brought back their cool, euphoric punk ethos with a majorly welcome musical comeback. Now, Debbie Harry and the band are bringing bees to the forefront, as they lead a campaign to save our ecosystems. Apt, given that the band's acclaimed new album is titled Pollinator.
"Basically, my motives for supporting pollinators is survival; survival of us all, survival of the human race," Debbie Harry says.
Read more here: Dazed: Debbie Harry is fighting to save the bees